All gifts will be MATCHED UP TO $100,000, this Colorado Gives Day!
Your donation multiplies its impact thanks to the $1 Million+ Incentive Fund
and the generosity of fellow donors.
Your gift is their second chance.
At the Humane Society of Boulder Valley (HSBV), we believe in new beginnings and second chances. When Sunny was surrendered to HSBV at 8 months old, despite being a puppy, he was in constant pain. When he played with other dogs (his favorite thing to do!), he stood in place, unable to keep up. Our team remained committed to doing all we could to help Sunny.  
Watch his incredible journey: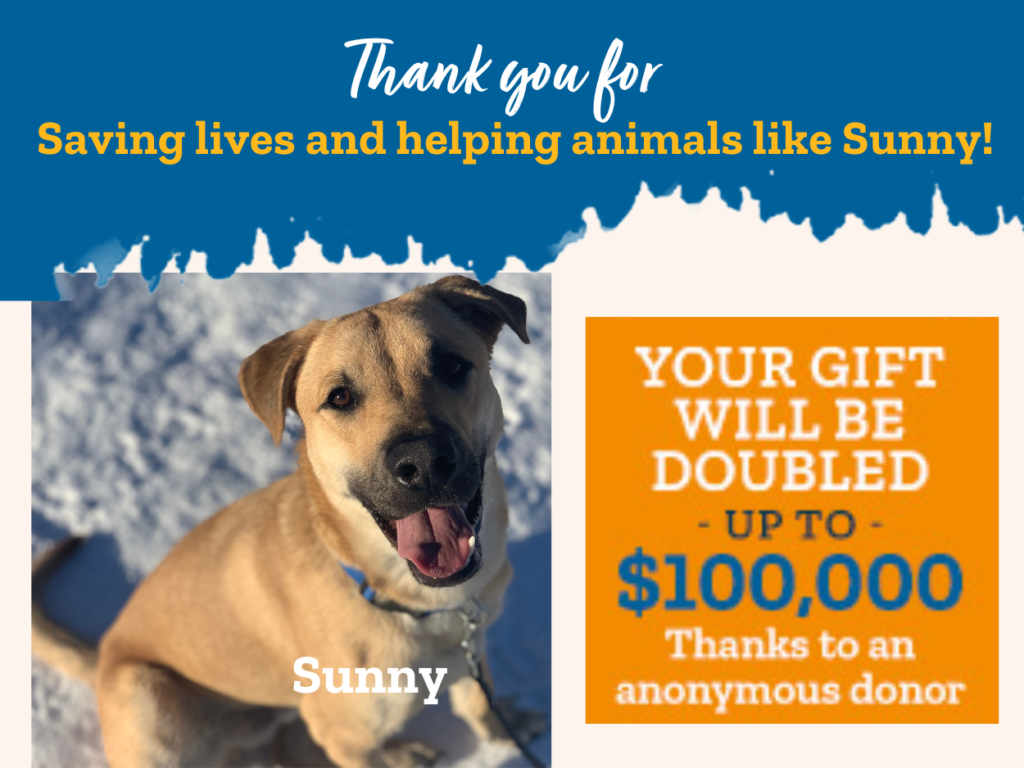 This year, your Colorado Gives Day gift will have TWICE the lifesaving impact – alleviating suffering for animals like Sunny and giving them new, loving families.  
Will you join us to make a difference in the lives of the thousands of animals we see each year, and help us give the animals who need us the second chance they deserve?
We know so many other pets and people are in need.
Together, we can change their lives.