Community Resource Center, including the Thrift Shop and Book & Jewel will close at the end of the year
After 25 great years, the HSBV Board of Directors and Jan McHugh-Smith, CEO, have made the difficult decision to close our Community Resource Center, including the Thrift Shop and Book & Jewel, at the end of the year. Located at 5320 Arapahoe Avenue in Boulder, the Thrift Shop has been serving the Boulder community while raising life-changing revenue for pets and people in need since 1997. Boulder residents may remember the annual rummage sale held in the front yard of the animal shelter in the early 1980s; its popularity sparked the idea for a brick-and-mortar secondhand store that thrived with support from the Boulder community for more than two decades.
As with many businesses, the COVID-19 pandemic has had a prolonged impact on the shop's operations and fundraising capacity. "Even with our best efforts, the stores were not sustainable financially due to rising business costs and COVID. We made the difficult decision to close the shops and focus our resources on the animals in our care," said Jan McHugh-Smith, CEO. As a local nonprofit, HSBV relies on the generosity of community members to succeed in helping vulnerable pets. As we look towards the future, we are so grateful to our caring community whose support carried the success of the Thrift Shop for decades, and whom we hope will be engaged in new ways to raise critical funds for animals counting on HSBV.
We wish to extend our tremendous gratitude to the exceptional volunteers and hardworking staff who have created a fun and interesting thrift experience for our community over the years. And, we sincerely thank all of you – our dedicated donors and shoppers – whose support has generated millions of dollars for the animals of HSBV.
Bridgette Chesne, Community Resource Manager for HSBV, adds that "Using online and social media platforms such as Facebook Marketplace or Nextdoor to sell household items to benefit Boulder's vulnerable animals is an easy way to raise money and then donate by mailing a check or clicking the link on our website to donate those dollars directly to our programs and services."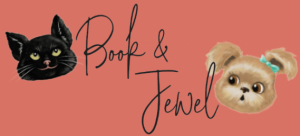 The store will accept donations until mid-November and retail sales will end on December 13. Follow the Thrift Shop on Facebook @HSBVCommunityResourceCenter for updates and important announcements, including special events and sales.