Your in-kind donation of an item listed below helps us care for, rehabilitate and enhance the lives of the animals in our shelter. Your financial contributions are also always appreciated. All contributions are tax deductible, as allowed by law.
Thank you for your generosity!
If you would like to purchase items online, you may ship them directly to the Humane Society at:
Humane Society of Boulder Valley
ATTN: Donations
2323 55th Street
Boulder, CO 80301
Or, please drop off donated items at our Service or Adoption Desks, (HSBV, 2323 55th Street, Boulder, CO 80301) during our regular business hours. You will be asked to fill out a donation form, and will receive a copy of that form  for your tax purposes. If you have any questions, please contact our Development Department at 303-442-4030, ext. 637 or email at info@boulderhumane.org.
For the animals living in our shelter: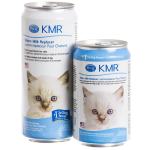 Springtime always brings many motherless baby kittens and puppies our way. Will you please help us by purchasing milk replacement for them while they are in foster homes? You may purchase easily online with our Amazon.com wish list or at local pet supply stores.
KONG Classic rubber toys — small, medium and large sizes
Creamy peanut butter (to place in dog treat toys)
Heavy blankets
Training treats and dog biscuits – available at our Sonnyside Retail Store
Plain, unflavored rolled rawhide AKA "retriever rolls"
Stainless steel litter pans
Microchip scanner
6 foot flat leashes – available at our Sonnyside Retail Store
Weiss Walkies (all sizes) – available at our Sonnyside Retail Store
SENSE-ation harnesses (all sizes) – available at our Sonnyside Retail Store
Kitten and puppy milk replacement
Bottles and nipples
Meat-flavored baby food
Stuffed squeaker toys for dogs
Cat CatcherTM toy for cats

 – available at our Sonnyside Retail Store

Cat Charmer TM toy for cats – available at our Sonnyside Retail Store

Da Bird

TM

toy for cats – available at our Sonnyside Retail Store

Ferret sleep sacks
For our Training & Behavior Center to support animals through our Behavior Modification Program:
Training treats and dog biscuits – available at our Sonnyside Retail Store
High-value items like hotdogs, string cheese, pre-cooked bacon
Meat-flavored baby food
Plush toys with squeaker
Clickers
SENSE-ation harnesses (all sizes, especially Medium) – available at our Sonnyside Retail Store
Cat treats – both soft and crunchy
Fel-i-Way diffusers and refills
For our Veterinary Clinic to treat and support animals in our care:
Distilled water – gallon size
Laundry detergent (HE – high efficiency – liquid type) for surgical laundry
Pill Pockets
Cotton balls
Rubbing alcohol
Fel-i-Way diffusers and refills
RoyalCanin kitten food (canned and dry)
Towels
Piddle/potty pads
Ziplock sandwich size bags
Soft Scrub cleaner
For our Adoption Center and Lost & Found Services to promote animals in our care:
AAA batteries
Flip video camera
Digital SLR camera
Digital point and shoot camera